Have you heard about the newest breakthrough in fitness equipment that features a patented 3-in-1 weight set? I am talking about the CrossBell Fitness.
CrossBell Fitness is a unique gym equipment that features both simplicity and reliability that no other gym accessories can offer. This product is the answer to your weight loss or fitness plateau.
CrossBell is not just the only reason why you must try this product, but it also offers training videos that will help guide you on your fitness program.
Read on and learn how CrossBell Fitness can support your overall workout program.
What is Crossbell Fitness?
CrossBell is a fitness system that features a 3-in-1 patented weight set that is combined with different methods of training from world class fitness experts. This product was launched in 2012 by Kevin Jardine, Andre Agate and Jason McPherson.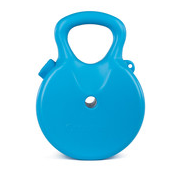 CrossBell was a product of brainstorming sessions from its three creators. They wanted a fitness system that is versatile, simple to use, affordable and effective. They ended up creating a piece of equipment that can do every type of workouts.
They named it CrossBell, a patented weight unit that can be used to perform three popular gym equipments – dumbbell, barbell and kettlebell. It can even used as a resistance band.
As such, few modifications can turn a CrossBell unit into a complete weight accessory. Each CrossBell unit weighs only 10 pounds, but you can adjust resistance by just filling it up with water. CrossBell is available in blue and natural white colors.
Water is a perfect solution for every workout as it provides enough weight even for seasoned athletes. This is possible through CrossBell's unique workout programs called Metabolic Variance Training.
This training turns a simple CrossBell unit into a perfect fitness machine that will target every muscle groups in your body. You can effectively lose weight, build lean muscles and significantly improve your performance.

What is Metabolic Variance Training?
Each CrossBell workouts offers you the ability to make shorter but more effective and safe exercises. Thanks to the CrossBell's team of fitness experts who invented their very own exercise technique called Metabolic Variance Training.
Metabolic Variance Training or simply called as MVT, is a type of exercise routine that requires you to do as many movements as you can in a specific amount of time.
An MVT workout may combine short bursts of high intensity training, rest periods or dynamic movements to help accelerate your heart rate and burn more fat and calories.
Metabolic Variance Training makes your workout easy and doable, unlike many other fitness programs that are strenuous and difficult to follow. The CrossBell unit gives you endless movement combinations, which is the beauty of this innovative fitness tool.
The Metabolic Variance Training of CrossBell Fitness are available through its main offering – the CrossBell System, which offers two CrossBell units, a barbell bar, 2 clamps and 4 DVDs.
But you can get a glimpse of CrossBell exercises through its Free Training Videos that is free to watch by any workout enthusiasts such as you.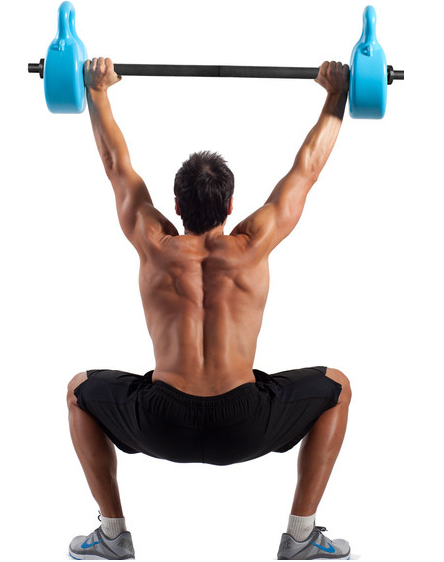 The CrossBell System
The CrossBell System enables you to use the CrossBell in its full potential. Though you can purchase a single CrossBell unit, you can do more for your workout if you choose the whole package.
As aforementioned earlier, The CrossBell System is composed of 2 CrossBell units, 1 barbell bar, 2 clamps and 4 workout DVDs. As you can see, the images in this post shows that you can do more workouts if you choose to purchase the CrossBell System instead of opting for a single unit.
How does CrossBell System Work?
The CrossBell System utilizes all of its components to produce an effective, safe and more enjoyable workout. You can use the single CrossBell unit and perform dumbbell, kettlebell, barbell and resistance band.
You just need to fill each CrossBell with water (weight is according to your preferred resistance) and you have an instant dumbbell and kettlebell. Use both CrossBell units to work both your arms. You can do all types of dumbbell/kettlebell exercises with CrossBell.
Attach the two CrossBell units to each sides of the barbell bar to have a portable barbell. You can use a variety of presses using the CrossBell barbell. You can use a resistance band and attach it to the CrossBell to add more resistance to your training.
The CrossBell DVDs
Traditional workouts are not going to be an effective fitness program without training videos, and CrossBell is not an exemption. Aside from the benefits of having a 3-in-1 weight set tool, the CrossBell DVDs can further help you achieve your fitness goals.
The Basics (15 minutes)
You can get the most out of your CrossBell workouts by knowing your CrossBell's full potential. The whole system is easy to assemble and use your body to stay injury-free.
BodyBlast Level 1 (40 minutes)
BodyBlast will show you how to use CrossBell for dumbbell and kettlebell exercises. This DVD will help tone your muscles through high intensity, fat burning and heart pumping routines.
CardioCore Leve 1 (40 mintes)
The CrossBell's CardioCore Level 1 uses fat-blasting Tabata training with combined core exercises. This DVD will target your abs, back and waistline while it pushes your cardiovascular capacity to the limit.
Sculpt and tone Level 1 (40 mintes)
This DVD will show you how to use CrossBell to build long lean muscles through its ultra-effective weightlifting training regimen. With dynamic barbell exercises that is restricted in a time limit routines will help tighten and tone your whole body.
Conclusion
CrossBell Fitness is one of the best home workout system in the world and even the experts are recommending this unique weight set. With 3-in-1 weight equipment, you can do different exercises in one great equipment, without the cost.
You can check the price of CrossBell Fitness on its official website.