Shred Belt is a revolutionary ab toning belt designed to give you effortless way of removing abdominal fat while tones your ab section to stimulate muscle growth.
Sounds to good to be true right? It is but toning belts are still abundant in the market which means that it can somehow provide some measures of effectiveness. Toning belts seems to be the easiest way to get that belly fat away for good, and many people are still buying ab toners.
So if you are having trouble with your abdominal visceral fat that leaves your mid section disfigured, then you need an effective ab toner to get it done! If this sounds like you, then you probably need Shred Belt right now!
Read on and learn if Shred Belt can help you shed fat fast.
What is Shred Belt?
Shred Belt is a one of a kind ab toning device that claims that it can target your stubborn belly fat unlike other abdominal toners and fat burners on the market.
Manufactured by a company called Iron Bull Strength, Shred Belt is not your ordinary ab toning machine as they claim that its properties are based from ground breaking fat burning tools. In short, Shred Belt uses science to produce results.
The company is focused in overcoming your bad genetic traits (which they believe is one of the reason why you have big belly fat). This is addressed by forcing your body to burn more belly fat using the Shred Belt's unique thermogenic technology.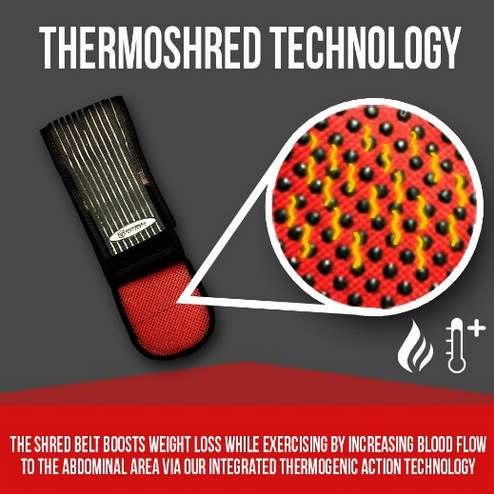 Shred Belt is also designed to help improve your blood flow because it is the most crucial factor to burning stubborn body fat. Why? Because studies have shown that stubborn fat have 67% lower blood flow than other areas on your body because of the abundance of alpha receptors.
How does Shred Belt Work?
As aforementioned above, Shred Belt creates a powerful thermogenic effect on your midsection which helps induce vasodilation. This belt boosts thermogenic action which also enhances calorie burning.
This can be done using Shred Belt's unique ability to activate your body's natural heat production. Once this is achieved, your body will achieve optimum results especially if you do physical activities such as aerobic exercise.
Shred Belt takes up to 10 minutes before reaching its full effect. The company claims that the fat burning effects continuous even after you unstrap the belt from your abdominal area. This enables you to experience more heat and blood circulation in your belly area for up to 3 hours.
Like most fat burning supplements, Shred Belt is used with caution as you have to adjust to your right tolerance to meet the maximum effects.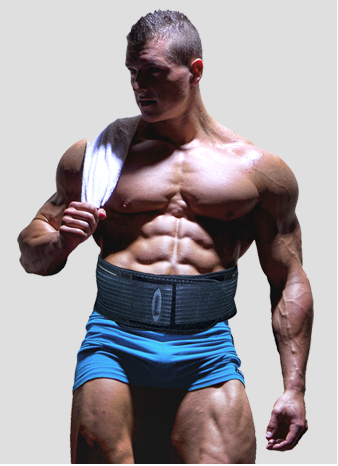 Shred Belt Reviews
I purchased the Shred Belt a month ago on Iron Bull Strength's website and I gotta admit, I was surprised to see such tremendous results over such a short period of time. People are usually sceptical when it comes to fat burning products which is kind of normal considering all the BS/Fake products out there but the Shred Belt really works! I was able to burn stubborn belly fat and all I have to do is wearing this discreet belt under my t-shirt at the gym! 5 STARS!
This is an amazing product. I used to be incredibly overweight. I joined a gym, and lost a lot of weight, but not all of it. There was still a bit of fat in my torso. A friend recommended this after having success with it. I was skeptical at first, but I was shocked after losing weight so fast. Within a week, I was steadily losing weight, and I was clearly getting skinnier. 5/5 stars
I can definitely feel my abs sweating harder using this product. It gives me a more targeted weight loss from my abs and "love handles". Simple and easy to use. Easy to put on. Fits me perfectly, and I'm a 32 waist. It will fit someone much more, up to about a 40 waist. Product also provides excellent back support so it could be doubled up as a back brace too!
I just want to say this item is amazing. I had a lot of fat in my belly and I tried almost everything to get rid of it. it's been a week and I could actually see an effect around my belly also effect around my waist. it's now in better shape .it's fills really good to wear and helps a lot more than I ever thought it could. Works as expected!
Shred Belt Full Specifications
Two sizes: Medium (28″ to 38″), Large (36″ to 45″)
Double-Velcro, secure-closure for fast, easy and lightweight fit
Features ThermoShred Technology
Money back guarantee
You can buy Shred Belt directly at its official website. To purchase your Shred Belt, please visit its official sales page here.